sakuraberries.livejournal.com posting in

theogrehums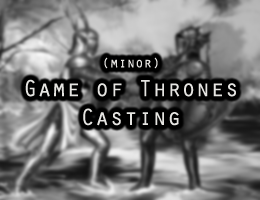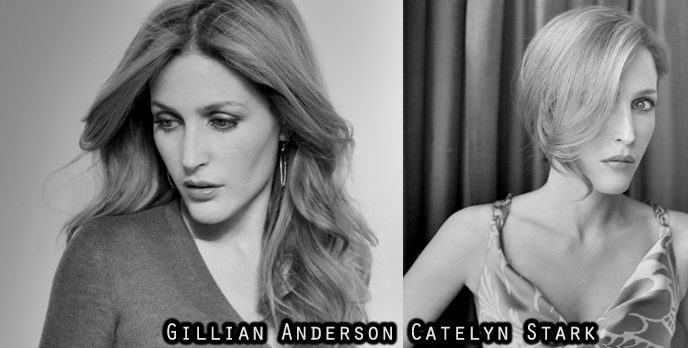 I adore Michelle as Catelyn; I think she really does a great job, especially since she wasn't what I was expecting, but come on, how fabulous would it have been to have Scully Gillian play Catelyn? We all know she's a fantastic actress and makes a very pretty redhead, not to mention the HBO show would have gotten some X-Files fans watching.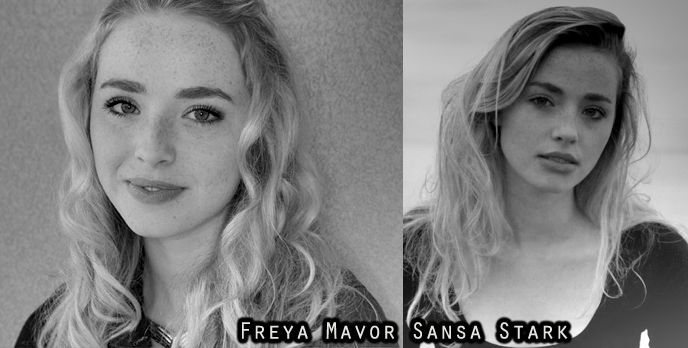 Since the finale I've warmed up to Sophie Turner a bit, and I'm trying extra hard since I know she's here to stay. However, sometimes I just can't help but picture Freya playing Sansa. First of all, she's got a starling, otherworldly beauty that I always saw in Sansa. Second, after seeing her in Skins, I think she could play Sansa really, really, really well. I've seen her do depressed and I've seen her do cheerful and she does both in such a Sansa-like manner. Just dye her hair auburn and we're golden. I mean, she might be a little older, but HBO aged up Sansa anyway.
I REGRET NOTHING. Ruth will always be my Melisandre. I've only actually seen a single episode of Luther, but Ruth captivated me. She's such a stunning exotic beauty, and can play creepy and intimidating excellently. Her fiery red hair is perfect for Melisandre, and I can just see her right now, giving birth to that shadow.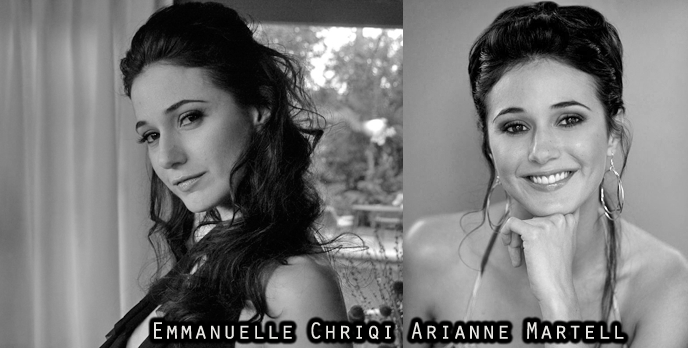 I'm sorry to say these pictures don't really do her justice. She's so much sexier in action. I first noticed Emmanuelle on The Borgias, looked her up, realized I've seen her in other movies, and then my love affair began. Like I said, these pictures don't capture half of her beauty or sex appeal, and I think with the proper sort of makeup and costume, Emmanuelle would perfectly capture Arianne's soul.
Apparently Katie McGrath is a huge fan of the books and would love to guest star on the show? Well, this is the perfect role for her! I'll be the first to admit I don't think much of Katie's acting, but she's just so pretty. Plus, she has improved somewhat; she was pretty fabulously arrogant in the Merlin Season 3 finale, so I think she could definitely pull off Lady Nym.
No offense to Lena because I love her, but I just can't seem to picture her as Cersei. I mean, I like the way she plays her, but it's so different it's almost as though we're seeing another character. With Tabrett, we've seen her play an utter badass in Legend of the Seeker. We've seen her proud, angry, and fierce. We've also seen her, in that single episode on the show, be sweet and kind but with an inner strength. I think she would be able to perfectly encapsulate Cersei's barely concealed contempt and anger at the world. Plus, Tabrett is stunning.